J Michael's Philly Deli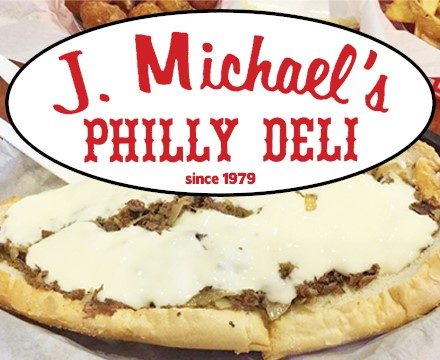 We grateful and humbled to announce our newest sponsor, J Michael's Philly Deli. J Michael's Philly Deli has been in business in the Port City since 1979. They now have THREE locations in Hanover Center, Porters Neck, and Monkey Junction. Focusing on quality and consistency has always been the their goal but it doesn't stop there. J Michael's is dedicated to taking care of their customers, staff, and community by actively pursuing the best policies for all. They are known for their great food, customer service and local philanthropy. Visit any of their locations, become fan, and enjoy a great company. Visit their site here – https://phillydeli.com/about-us/. Be sure to also visit their Facebook and Instagram. We are honored to have them partner with us to bring you the next show!
---
Would you like to be a sponsor too?  Become one TODAY!
Please help us continue to bring Clean Comedy to our area while also supporting a great cause.  Sponsoring our next event can help you reach customers AND help our community give hope to those in need!  There are THREE Sponsorship levels you can take advantage of.
Contact us TODAY!  100% of what you pay goes directly to The Open Gate Domestic Violence Shelter.  Gifts are Tax Deductible.
| | | |
| --- | --- | --- |
| Gold – $150 | Silver – $100 | Bronze – $50 |
| Company name and link to your website on | Company name and link to your website on | Company name and link to your website on |
| Company advertising on our Facebook, Twitter and Instagram. | Company advertising on our Facebook, Twitter and Instagram. | Company advertising on our Facebook, Twitter and Instagram. |
| Company advertising on all of our Newsletters for the quarter. | Company advertising on all of our Newsletters for the quarter. | |
| Special announcement and plug from the stage at our next event. | Special announcement and plug from the stage at our next event. | |
| Table/Booth with you information in available at next event. | | |