Mike Santo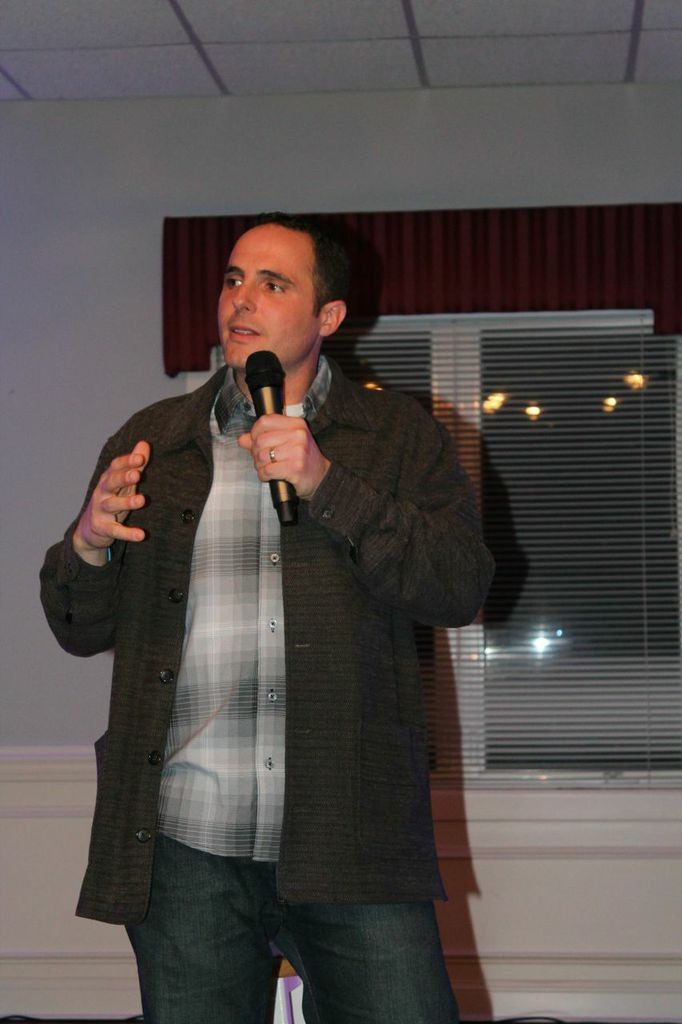 Mike Santo was born and raised in New York's beautiful Hudson Valley.  He is married to his trophy wife, Sarah, and they have three beautiful children, Olivia, Peyton and Caroline.  They live in Wilmington, North Carolina.  Mike's comedy is a sarcastic and unique take on family life, being a Dad, being a husband, teaching Sunday School and growing up in the 80's.  Mike was a finalist in the Myrtle Beach Open Mic contest in 2009, and won the same contest in 2010 out of a field of 48 comics from North and South Carolina.   He is currently doing stand-up comedy in Nutt Street Comedy Club in Wilmington, North Carolina.
John Felts
Raised in the heart of freedom, Washington D.C., John Felts likes all things American: his wife, his cheese, and gladiators. He worked at Enterprise Rent-a-Car, where he rented cars and saved lives.  He now is a full time performer.  Beginning his comedy career while studying at University, he won competitions, such as The Last Seahawk Standing and the roast of Colton DeMonte. His comedy is a mix of commentary, story-telling, and rap-battling. He travels all over the country delivering one-of-a-kind perspectives on dating, marriage, American Culture and trying to do the right thing.  He travels all over the country performing at Churches, Colleges and Clubs.  Find out more at www.johnfeltscomedy.com.  He currently lives in downtown Wilmington, NC with his wife, Elizabeth.
Michael Rosander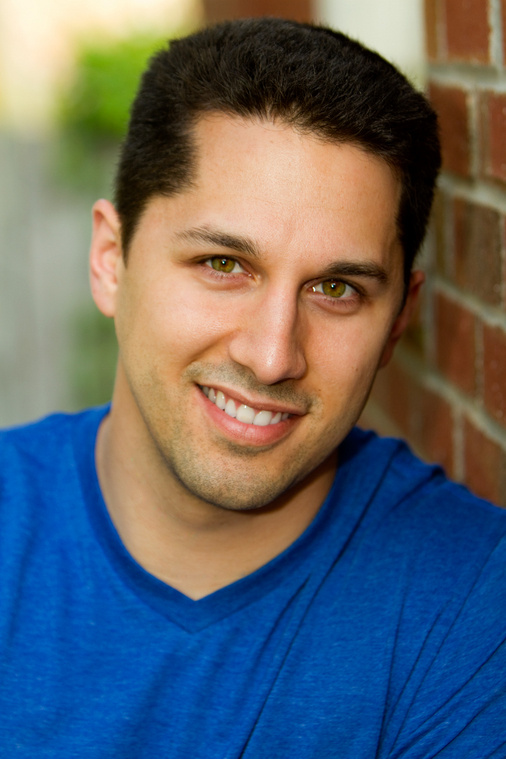 Michael Rosander was internationally recognized in 2014 for his performance style and contributions to the art of magic. His blend of comedy, magic and surprise is what keeps audiences guessing and coming back for more. A good magician never reveals a secret, but this time he'll share just one. You want to know the secret ingredient for his shows? It's all about the people, not the product. The thing Rosander loves most about magic is how it captivates and transports you into a mindset where anything seems possible. Everyone is engaged, sharing laughter and wonder together. You'll discover that's where the magic truly lies… in those moments with your friends and family.
Mike Goodwin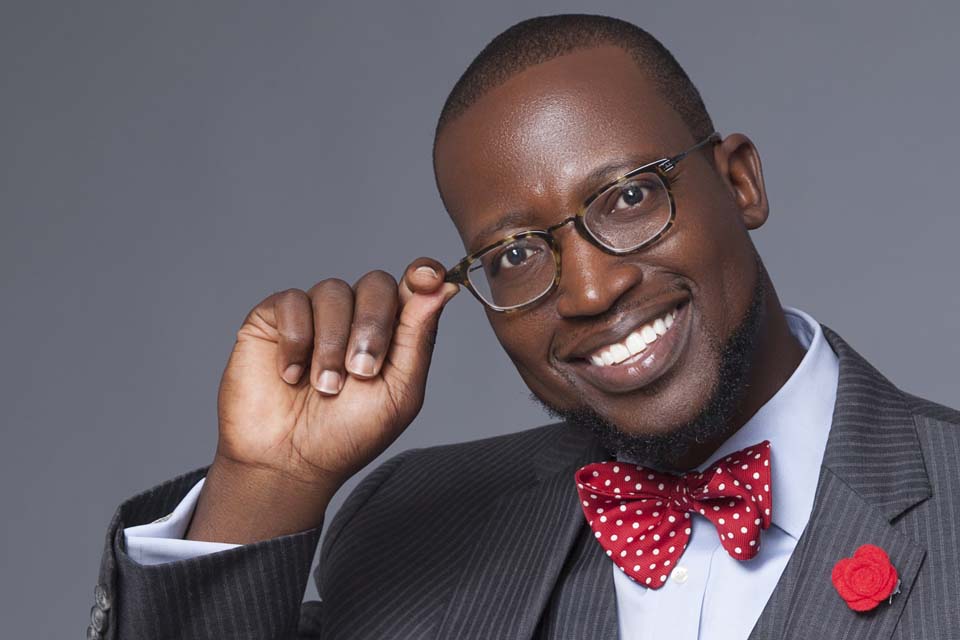 Mike Goodwin is a refreshingly funny comedian, speaker, and leader. His signature bowtie is a nod to his expectation-defying brand of comedy that leaves a variety of audiences – from corporate events to swanky galas – laughing hysterically and completely inspired, without a foul or vulgar word spoken.
​A native of Camden, South Carolina, Mike was raised in a family that had its share of dysfunction. He learned at an early age how to use laughter to pierce through tension and in some cases, ease pain. As a result, he developed an affinity for comedy and used it as a way to cope through difficult situations he faced as a child.
After graduating from high school, Mike enlisted in the United States Army, where he served for a total of 12 years – four in active duty, and the balance as an ROTC cadet and commissioned officer in the U.S. Army Reserves. While attending college at Lander University in Greenwood, SC, he became active on campus and honed his leadership skills by serving as a campus ambassador, hosting events, and joining his fraternity, Kappa Alpha Psi.
Mike holds a master's degree in Education from the University of South Carolina and worked in secondary and higher education before deciding to pursue stand-up comedy full time. Drawing upon his varied life experiences and career, he's able to relate to audiences from all walks of life. His vibrant personality, wit, and professionalism make for a unique combination that keeps him booked on stages stateside and abroad, throughout the year.
​Whether it's a comedy act for a church event or keynote address at a conference, Mike uses his ability to merge leadership and laughter, to help meet his goal of leaving places and people better than he found them. He's appeared on BET, The Word Network, and Trinity Broadcasting Network (TBN) and was chosen as a participant in the 2015 Boston Comedy Festival and finalist in the 2016 COZI TV comedy competition.Mike has shared stages with notable comedians such as Tim Hawkins, Dick Gregory, and Michael Jr, and in 2017, he participated in the USO Europe Comedy Tour. When not on stage, you can find him sharpening his skills as a writer for digital media outlets and platforms.
A southern gentleman with a curious mind, love for people, and heart for God, Mike "The Bowtie" Goodwin is in a class all his own. Offering strength and healing through joy is his life's purpose and comedy is the vehicle that helps him realize that goal. He resides in Columbia, SC with his beautiful wife Rozalynn and their two children.
Ed Wiley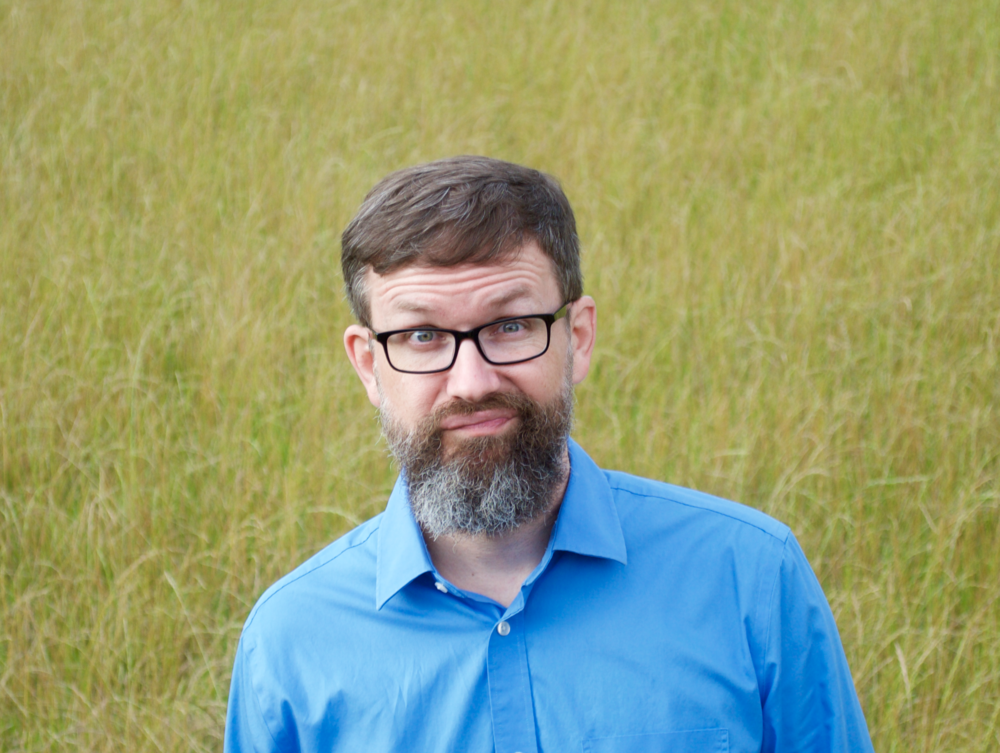 Ed Wiley is a comedian who weaves spot-on impressions and music into a traditional stand-up act.
A native Georgian, Ed lives on a south Georgia farm with his wife, six children, eight cats, a dog, umpteen goats, two rabbits, and a healthy supply of antacids. In other words, it's a homeschool paradise.
Ed blends just the right mix of stand-up, guitar, improv, and impressions to bring a clean, relevant show with something for everyone. His act reaches across generations and backgrounds to connect with people of all ages.
Ed is often asked what is meant by "clean". He describes it this way: "I do the same act everywhere I go. First and foremost, I want my act to be funny. If it's not funny, it's not comedy. But I also want to be accessible to folks of all ages, and I want to be authentic. For me, being authentic translates into clean. But again, it's gotta be funny!"
Whether it's his awkward attempts to keep marital romance alive, his spot-on impressions of public figures, or riffing on the behavior of his children and goats, Ed's act is a blend of smart and zany that brings everyone on board for a hilarious ride.
His Facebook videos have been seen by millions around the globe. He regularly performs at venues large and small across the U.S.
Find Ed on social media:
facebook.com/edwileycomedy
twitter.com/edwiley
instagram.com/edwileycomedy
youtube.com/edwileycomedy
Michelle Miller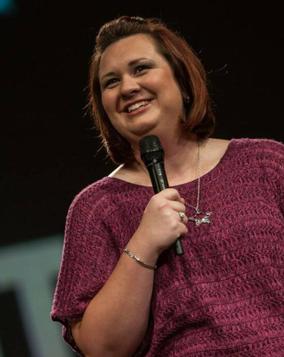 Michelle was born in a small town in North Carolina where she made others laugh as soon as she could talk. Michelle's talent has taken her around the world, but her southern roots still remain strong. One of the strongest young comics in the country, her quick wit and southern charm are infectious and audiences fall in love. She was voted at top of the Florida's Funniest Competition for 3 years and has been featured on Nickmoms Night Out, Dr. OZ, and on the New Comedy Revolution DVD. She's a regular at some of the best comedy clubs in the country and her versatile show has delighted crowds at fund raisers, corporate parties, and churches. 
Joshua Harris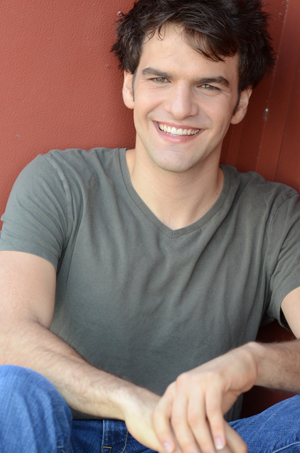 Exploding onto the comedy scene, young Atlanta comedian Josh Harris has experienced an impressive rise over the last few years. Hailed by Creative Loafing Magazine for "combining frat boy silliness with a trap star mentality," his high energy performances and one of a kind material made him a semi-finalist on Bill Bellamy's Who's Got Jokes. In 2009 NBC flew him to LA to compete in the finals of the nationwide talent search Stand Up for Diversity, which showcased the country's ten freshest comedians at The Comedy Store. Most recently he performed a nationally televised comedy set for Bounce TV's "Off The Chain" hosted by Rodney Perry from "The Monique Show."
In 2014 Josh launched a Kickstarter campaign to crowdfund his debut musical comedy album I'm Here You're Welcome. Securing many album pre-oders, the project raised nearly twice as much as projected and finished out as the 8th most popular Kickstarter campaign in the country out of over 30,000 projects. The album is a collaborative project featuring Josh Harris as well as vocalists from American Idol, The Voice, and some of the best music producers in the country.
In 2015 after nearly a year and a half in the studio Josh Harris released his debut musical comedy album "I'm Here You're Welcome." In its first week the album hit #3 on the iTunes comedy charts and #13 on the Billboard Comedy Charts.
Josh gives all the glory and credit to his Lord and Savior Jesus Christ, the source of his, peace, joy and many blessings.
Joey ILO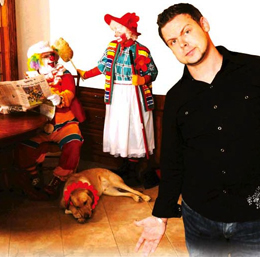 To say that comedy is in Joey ILO's blood wouldn't be far from the truth. He was, after all, raised by honest-to-goodness clowns! Never a stranger to the stage, Joey started performing as a musician and song writer when he was 11-years-old. At age 26 he decided to follow in his parent's (oversized) footsteps and begin a career in comedy. In his first year as a comedian Joey was named the regional winner of the Sierra Mist Search for the Next Great Comic and appeared on NBC's Last Comic Standing Season 5. Joey's a high energy comic who's been touring coast to coast. His unique perspective and family experiences are as unique as his last name. Joey's vision is to do a clean show so that anyone and everyone in the family can enjoy and not just a certain group of people.
Born in Racine, Wisconsin, his father was a cop, a clown and a Christian and what is funny is that a lot of people like to run away from cops, clowns and Christians. Joey was never afraid of any of those things and embraced them. Well two out of three anyway, he gets in trouble when he tries to hug cops.
Joey suffered a massive stroke at age 21 but that led to the correct diagnosis of a rare muscle disease (familial periodic paralysis). Instead of staying at home with his parents Joey moved to Minnesota for treatment at Mayo clinic. He has overcome a lot physically and still put out two music albums, toured, finished college and started a comedy career. He is now married and has a beautiful healthy baby girl.
Cyrus Steele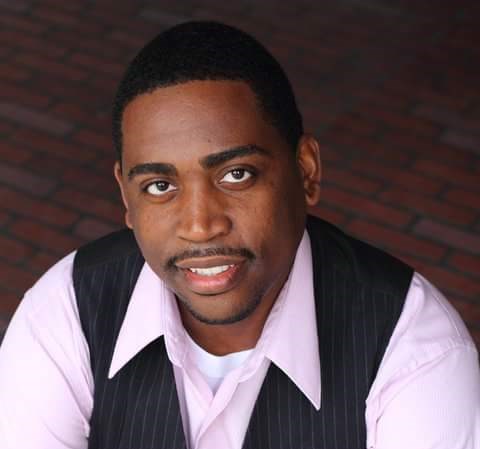 Selected by HBO for the Comedy Wings Competition, as part of the American Black Film Festival, Cyrus Steele has been performing onstage for years but fell in love with stand-up comedy soon after graduating from college. Growing up in the small town of Savannah, Georgia, Cyrus moved to Atlanta in 2005, quickly establishing himself as one of Atl's top comics and a master impressionist, imitating everyone from Kevin Hart, Bill Cosby to Barack Obama (and even Donald Trump)! Dedicated to giving his audience more than a show, in addition to being apart of HBO's Comedy Wings competition, Cyrus most recently has performed for FOX's "Showtime at the Apollo" and NBC's "America's Got Talent".
Andrew Stanley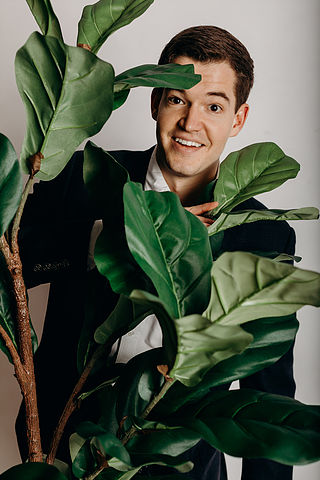 Andrew Stanley is an Atlanta-based stand-up comedian and homeschool survivor who isn't afraid of bringing his deeply rooted insecurities to the stage. Okay, maybe he's afraid, but he's doing it anyway. His observational style and dry sense of humor have pleased audiences across the country. Andrew regularly performs at comedy clubs, churches, conferences, fundraisers, breweries, Uber pools…you get it.  He was recently named the grand prize winner of The 2017 Search for the South's Funniest Accountant. He was also selected to participate in the 2018 Laughing Skull Comedy Festival. Andrew's parents are still alive so he works clean.
Dustin Nickerson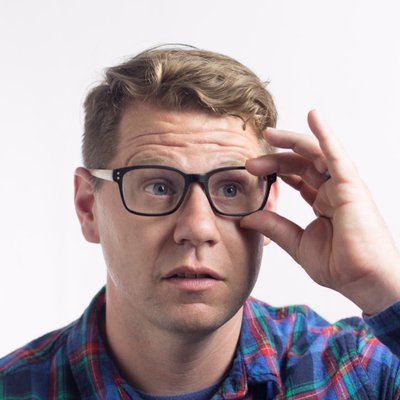 A Seattle native now suffering in Southern California, Dustin Nickerson is an in demand comic on the rise. He's been featured on Hart of the City on Comedy Central with Kevin Hart and is and has been hand picked to tour the nation with the likes of John Crist and tim Hawkins.
Dustin has been seen Laughs on Fox, the PBS Comedy Hour, Hulu and can regularly be heard on Sirius Radio XM, Rooftop Comedy, and the Darren Streblow Show. He's also the host of Don't Make Me Come Back There, a funny podcast about family that has over 100,000 downloads.
Dustin describes himself as "the world's most average person" but is far from it when on stage. He brings you into his life through his jokes about the struggles of parenting, marriage, and being generally annoyed by most people.
At just 34 years old, Dustin has been married for 14 years and has three kids! This helps makes Dustin truly one of the most unique voices in the comedy scene.
Andy Beningo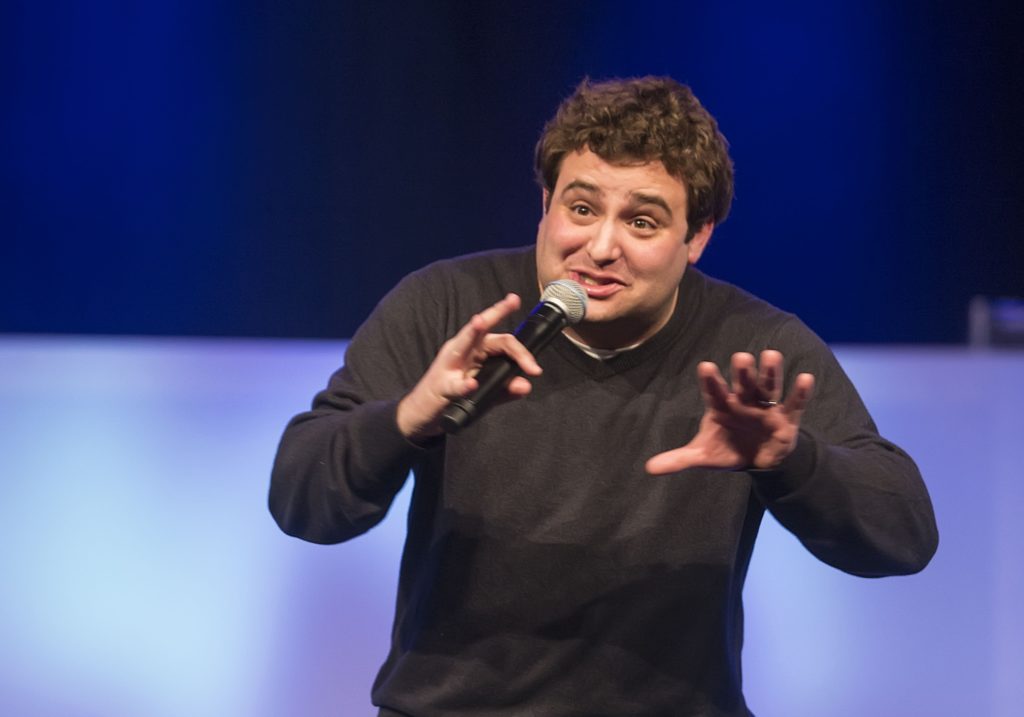 Andy Beningo, named "Best Comedian by both the Detroit Metro Times and Detroit Hour magazine, has appeared on AXS Gotham Comedy Live, CMT's Next Big Comic and is a regular guest on the Bob and Tom radio show. In addition, he was recently named one of the 40 Best up and coming comedians in the country, and his new album is currently on XM Sirius radio Laugh USA.
Marty Simpson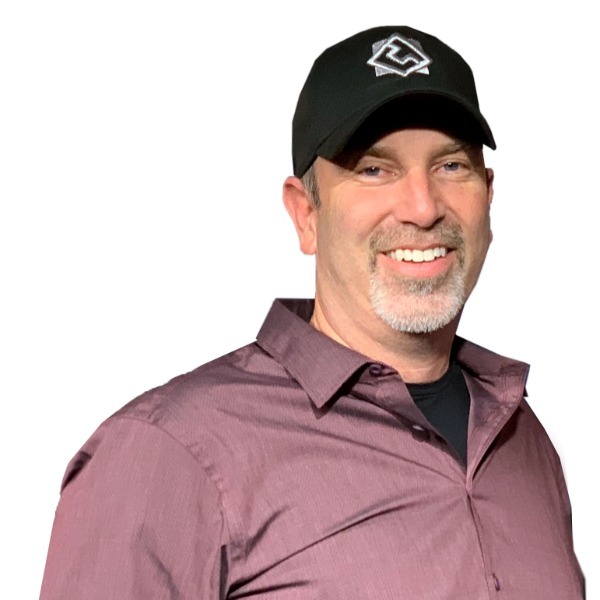 Marty Simpson doesn't look like an All-American Football Player, a sports radio talk show host, or a national touring comedian. Let's be honest, he looks like Dr. Phil's heavier brother. But believe it or not, Marty was the first South Carolinian to be named a USA Today All-American Football Player. (**1)
He also doesn't look like he would have an amazingly beautiful wife which he's been happily married to for over 20 years, but that's true too! The rest of this bio may make it sound like Marty is a "super-macho" type whose comedy may only work for athletically minded folks, but that couldn't be further from the truth. Marty's comedy is rooted in his life experiences which include antics with his wife, children and golden doodles, as well as well as the occasional sports story. (But keep in mind, when Marty played football, he wasn't a real player, he was just the kicker!)
Marty stays busy at live standup shows throughout North America and has performed in venues from the Durham Performing Arts Center which held three thousand the night Marty performed there, to Atlanta's Uptown Comedy Corner, all the way to Los Angeles' Flappers Comedy Club. Marty's performance venues include clubs, churches, fund-raisers, festivals, corporate functions, and the occasional rock'n roll tour. Marty's updates on Facebook, Twitter, and Youtube keep his fans and two or three of his friends laughing everyday. Follow him on twitter @MartySimpson.